Boat Restoration and Refurbishment.
We were asked to take on the Refurbishment of a 15ft boat used on a lake in Heartfield East sussex.
As you can see a lot of work was needed.
Four days of preparation was needed before the change started to happen.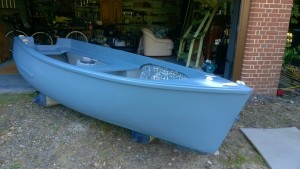 The Boat in its new primer undercoat.
Now all finished with a non-slip floor and new name.
Finished 30th August 2016